Rochester Oasis Falls Prevention
When Alice McHugh fell, breaking a bone in her foot, she was just going about her daily routine. She's on the mend now, but more committed than ever to get back to teaching Oasis falls prevention classes. Alice is featured in a new video with Dr. Laurie Punch, a BJC trauma surgeon and Associate Professor of Surgery at Washington University School of Medicine. Find out what they have to say about how you can stay on your feet!
Rochester Oasis keeps you on your feet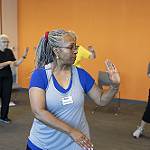 Qigong is an energy healing practice from traditional Chinese medicine developed more than 5,000 years ago. The term Qi means energy that flows through the entire person – body, mind and spirit. Gentle movements stretch and strengthen muscles, improve balance and flexibility, and reduce inflammation in joints. This movement helps to improve the circulation of blood and oxygen throughout the body and helps to release toxins and deep seated emotions.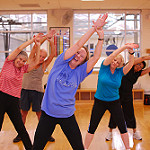 This fun workout builds your bones and improves your balance. This class is a series of sessions that integrates Pilates, strength training, functional movement and rehabilitative exercises to improve the health and longevity of your bones and joints. Buff Bones® is a medically-endorsed, full body workout that only licensed instructors can provide.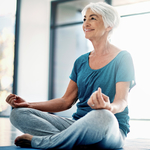 Advanced range-of-motion postures will lubricate your joints and increase your flexibility, along with relaxation and breathing techniques that will help to quiet your mind. This class will continue to introduce you to a program where you can integrate mindful stretches, balance, breathing and relaxation into a healthful home practice.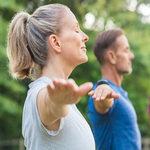 This class is an energetic, low-impact cardio and weight-training fitness workout designed to be safe for participants with bone density concerns. The variety of exercises may help increase bone density. Most of the weight-bearing, cardiovascular workout will be done standing.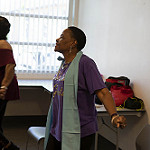 Nia is a whole-body approach to fitness that encompasses dance, martial arts and the healing arts. Through expressive movement with music, Nia invites you to achieve physical, mental and spiritual fitness and well-being. The class will lubricate your joints, release your tension, enhance your balance and tone your muscles with pleasure, mindful awareness and joyful spirit.
Medications Linked to Falls
Psychoactive Medications
Other RX and OTC