Welcome to Rochester Oasis!
Rebound with Resilience
Rochester Oasis is an organization centered on opportunities in lifelong learning, health, wellness and social engagement.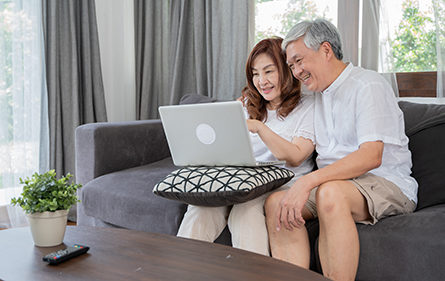 Registration for Spring/Summer classes opens on April 12th, 2021. Our Spring/Summer 2021 trimester begins Monday, May 3rd and we are excited to have you with us! Out of concern for the health and safety of our participants, instructors, volunteers and staff, all classes are presented via Zoom.
To take a class you must create a My Oasis account and register online. Once you are registered we will email you an invitation link one business day prior to the start of the class. Your log in information can also be found on you My Oasis account or in your confirmation email.
Since we are practicing social distancing and are working from home, please leave a voice message at 585.730.8800 or email using for Linda Koldan or for Ann Cunningham.
Rochester Oasis classes will resume in person once we are given the authority to do so by the Governor and Rochester Regional Health. Until that time we will keep in touch using our e-blast system, our website and our Rochester Oasis Facebook page.  For more information on the virus, please see the link below.
In the meantime, please stay well. We are looking forward to meeting again in person as soon as it is safe.
https://www.rochesterregional.org/coronavirus-covid19
https://www.cdc.gov/coronavirus/2019-nCoV/index.html
Be well!
How to use Zoom
Watch this video explaining how you install Zoom on a PC
This helpful video shows you how to use the Zoom controls
Oasis Everywhere
Online classes from Oasis Centers Across the Country
Don't miss out!
Don't wait! To stay on our list to receive eblasts, you must opt in. Opting in is the only way you will be eligible to receive some of our most important updates. We don't want you to miss a thing.
Opt-In To opt in right away, follow this quick link.